+5,000 books,
DVDs, comic books & magazines
Everything is
classified by language level
Cinema corner:
Watch the movie of your choice, whenever!
Your after class
workspace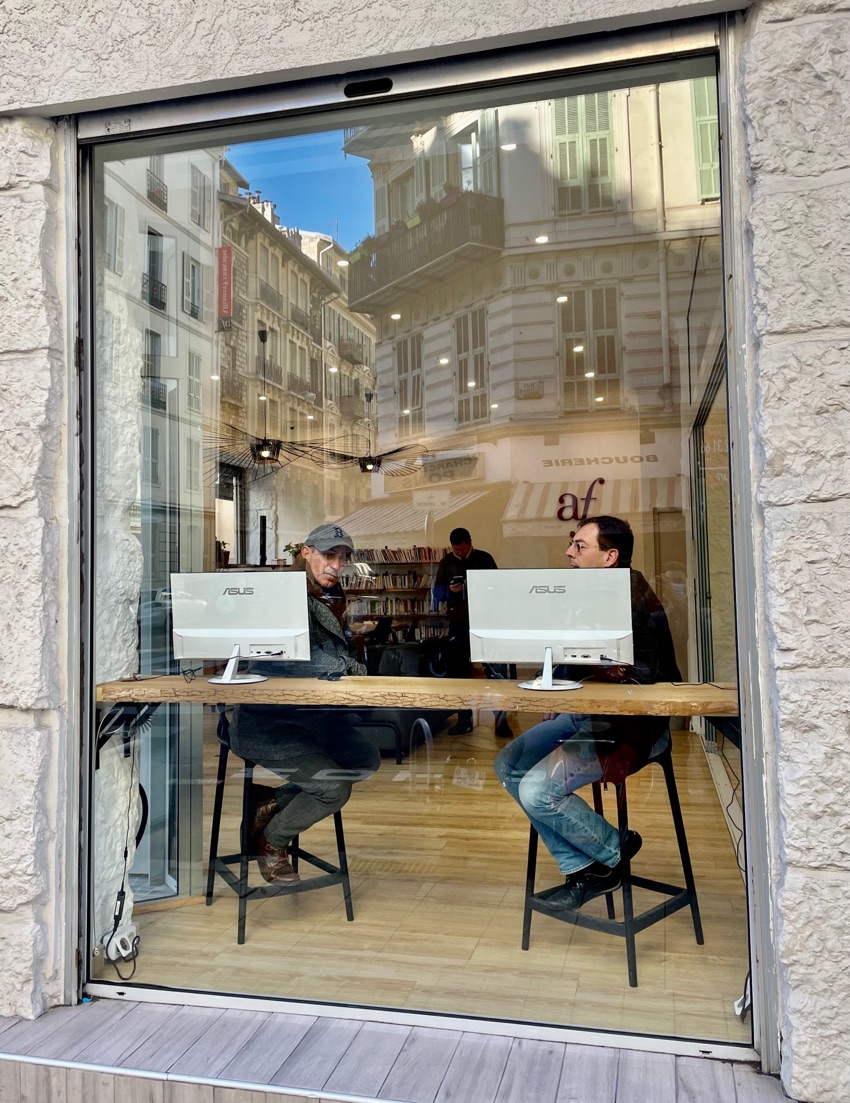 Designed for your comfort:
Exclusive fiber WiFi
Numerous wall and floor plugs
Place your takeaway order at the Café de l'Alliance and relax with a book at the media centre.
Self-service computers.
Android and iPhone chargers at your disposal.