☞ Cliquez sur la case de votre choix pour ajouter le cours à votre panier ☜

Number of weeks

1
2
3
4
8
12
24
28
32
36
40
44
48

Discount

●
●
●
-%4
-8%
-12%
-24%
-28%
-32%
-36%
-40%
-44%
-48%

General French
(26h / Week)
SUPER INTENSIVE

Monday to Friday
09:00 ➤ 13:00
(+6h/week of workshops)

313
626
939
1,202
2,304
3,306
5,711
6,312
6,813
7,214
7,514
7,715
7,815

Hourly Rate (60 minutes)

12,04

12,04

12,04

11,56

11,08

10,60

9,15

8,67

8,19

7,71

7,23

6,74

6,26

General French
(20h / Week)
INTENSIVE

Monday to Friday
09:00 ➤ 13:00


268
535
803
1,028
1,970
2,826
4,881
5,395
5,823
6,166
6,422
6,594
6,679

Hourly Rate (60 minutes)

13,38

13,38

13,38

12,84

12,31

11,77

10,17

9,63

9,10

8,56

8,03

7,49

6,96

General French
(20h / Week)
INTENSIVE

Monday to Friday
13:30 ➤ 17:30*


214
428
642
822
1,576

* Enjoy a 20% discount on afternoon classes
in July & August ONLY
≥ A2

Hourly Rate (60 minutes)

10,70

10,70

10,70

10,28

9,85

General French
(12.5h / Week)
STANDARD

Monday to Friday
09:00 ➤ 11:30


184
368
552
706
1,354
1,943
3,356
3,709
4,003
4,239
4,415
4,533
4,592

Hourly Rate (60 minutes)

14,72

14,72

14,72

14,13

13,54

12,95

11,19

10,60

10,01

9,42

8,83

8,24

7,65

General French
(12.5h / Week)
STANDARD

Monday to Friday
13:30 ➤ 16:00*


147
294
442
565
1,083

* Enjoy a 20% discount on afternoon classes
in July & August ONLY
≥ A2

Hourly Rate (60 minutes)

11,77

11,77

11,77

11,30

10,83

General French - Evening Classes
(4h / Week)
* September to june. All levels

Tuesday and Thursday
18:00 ➤ 20:00*

59
118
177
226
433
622
1,074
1,187
1,281
1,356
1,413
1,451
1,469

Hourly Rate (60 minutes)

14,72

14,72

14,72

14,13

13,54

12,95

11,19

10,60

10,01

9,42

8,83

8,24

7,65

Business French (≥ B1)
(4h / Week)

Tuesday and Thursday
18:00 ➤ 20:00*

59
118
177
226
433
622
1,074
1,187
1,281
1,356
1,413
1,451
1,469

Hourly Rate (60 minutes)

14,72

14,72

14,72

14,13

13,54

12,95

11,19

10,60

10,01

9,42

8,83

8,24

7,65

Business French (≥ B1)
(12.5h / Week)

Monday to Friday
14:00 ➤ 16:30

184
368
552
706
1,354

* In July & August, Business French hours per week increase
to 12.5h / week.
≥ B1

Hourly Rate (60 minutes)

14,72

14,72

14,72

14,13

13,54

DELF/DALF Preparation
B1, B2, C1 (2h / Week)

Thursday
13:30 ➤ 15:30

43
86
128
164

8h course
(registration for lesser hours allowed)

Hourly Rate (60 minutes)

21,41

21,41

21,41

20,55

Préparation à l'épreuve
"Expression écrite" du
TCF CRF (A2) / TCF ANF (B1)
(4h / Week)

Tuesday and Thursday
13:30 ➤ 15:30

59
118
177
226
433
622
1,074
1,187
1,281
1,356
1,413
1,451
1,469

Hourly Rate (60 minutes)

14,72

14,72

14,72

14,13

13,54

12,95

11,19

10,60

10,01

9,42

8,83

8,24

7,65

Oral French (≥ A2)
(4h / Week)

Tuesday and Thursday
13:30 ➤ 15:30

59
118
177
226
433
622
1,074
1,187
1,281
1,356
1,413
1,451
1,469

Hourly Rate (60 minutes)

14,72

14,72

14,72

14,13

13,54

12,95

11,19

10,60

10,01

9,42

8,83

8,24

7,65

Written French (≥ B1)
(2h / Week)

Monday
13:30 ➤ 15:30

29
59
88
113
217
311
537
593
641
678
706
725
735

Hourly Rate (60 minutes)

14,72

14,72

14,72

14,13

13,54

12,95

11,19

10,60

10,01

9,42

8,83

8,24

7,65

Phonetics Workshop
(2h / Week)

Friday
13:30 ➤ 15:30

29
59
88
113
217
311
537
593
641
678
706
725
735

Hourly Rate (60 minutes)

14,72

14,72

14,72

14,13

13,54

12,95

11,19

10,60

10,01

9,42

8,83

8,24

7,65

French for Au Pairs (≥ B1)
(4h / Week)

Tuesday and Thursday
13:30 ➤ 15:30

37
75
112
144
276
396
683
755
815
863
899
923
935

Hourly Rate (60 minutes)

9,37

9,37

9,37

8,99

8,62

8,24

7,12

6,74

6,37

5,99

5,62

5,24

4,87

Business English
(4h / Week)

Tuesday and Thursday
18:00 ➤ 20:00

59
118
177
226
433
622
1,074
1,187
1,281
1,356
1,413
1,451
1,469

Hourly Rate (60 minutes)

14,72

14,72

14,72

14,13

13,54

12,95

11,19

10,60

10,01

9,42

8,83

8,24

7,65
A package combining the Intensive General French course (addressing all competences: oral and written comprehension, production and interaction associated with linguistic and cultural objectives) as well as Oral and Grammar Reinforcement Workshops.
Minimum level B1
Intensive General French course divided into two parts. The first part aims to work on all competences (oral and written comprehension, production and interaction associated with linguistic and cultural objectives) using the Cosmopolitan French method (9:00 - 11:30) co-written by our teachers. The second part of the class seeks to reinforce language skill points through oral and written communication activities as well as developing cultural knowledge (11:30 - 13:00).
Levels A1 to C1/C2
Intensive General French course divided into two parts, aiming to work on all competences (oral and written comprehension, production and interaction associated with linguistic and cultural objectives) using supports adapted to the student's needs and expectations (1:30 p.m. - 4:00 p.m.). The second part of the class seeks to reinforce language skill points through oral and written communication activities as well as developing cultural knowledge (4:00 p.m. - 5:30 p.m.).
Minimum level B1
General French course aimed at working on all competences (oral and written comprehension, production and interaction associated with linguistic and cultural objectives) using the Cosmopolitan French method (Hachette FLE editions) co -written by our teachers.
Levels A1 to C1 / C2
General French course aimed at working on all competences (oral and written comprehension, production and interaction associated with linguistic and cultural objectives) using supports adapted to the student's needs and expectations.
Minimum level B1
General French course aimed at working on all competences (oral and written comprehension, production and interaction associated with linguistic and cultural objectives) using supports adapted to the student's needs and expectations.
Levels A1 to C1/C2
Business French course based on authentic supports adapted to the student's needs and expectations, with the aim of providing knowledge, expertise and interpersonal skills relating to the world of work in a French-speaking environment. This course also aims to facilitate professional integration and allow better inter-cultural adaptation.
Minimum level B1
Business French course based on authentic supports adapted to the student's needs and expectations, with the aim of providing knowledge, expertise and interpersonal skills relating to the world of work in a French-speaking environment. This course also aims to facilitate professional integration and allow better inter-cultural adaptation.
Minimum level B1
A 4 week Preparation Workshop for the DELF B1, B2 or DALF C1 exam, with the aim of presenting the sections of the examination, sharing advice and strategies for the exam as well as practising with standard subjects (oral and written comprehension tests, oral and written expression tests).
Levels B1 to C1
Preparation Workshop for the Written Expression test of the TCF French Resident Card (A2) and TCF Access to French Nationality (B1) examinations, with the aim of presenting the contents of the exam and offering practise activities (grammar revision, vocabulary improvement, creative writing activities).
Oral Workshop aimed at familiarizing students with oral comprehension, expression and interaction with the aid of authentic documents (radio and television programs, songs, interviews, reports, documentaries etc.) relating to the news, social issues and daily life in a French-speaking environment. Interactive and varied activities (discussions, debates, role plays, projects etc.).
Minimum A2 level
Writing Workshop aimed at strengthening learners' writing skills (grammar, vocabulary, spelling) to practice various formal and informal communication situations relating to everyday life (SMS, email, administrative letter, CV, letter of motivation, argumentative essay, press articles etc.) and to discover the uses and differences between written French and spoken French.
Minimum level B1
Phonetic Workshop aimed at distinguishing the different phonemes, to establish graphy-speech relationships and to improve students' oral expression (pronunciation, rhythm, intonation, accents etc.) taking into account the specificities of their native language.
Workshop for Au Pairs aimed at improving their level of comprehension and expression, enriching their vocabulary and familiarizing them with speaking French in everyday communication situations.
Minimum level B1
FRENCH TEACHER TRAINING
€420
Hourly Rate (60 minutes) : €14.00
BSc in Economics and Management + Preparation Course
4 years (2,850h) : 7,740€
Hourly Rate (60 minutes) : 2.71€
MSc in Teaching French as a Foreign Language + Preparation Course
3 years (2,300h) : 7,650€
Hourly Rate (60 minutes) : 3.32€
MSc in Teaching French + MSc in French Literature + Preparation Course
3 years (2,904h) : 8,900€
Hourly Rate (60 minutes) : 3.06€
Yearly registration fees: €50
Teaching material: €35
And no additional hidden costs!
DO NOT HESITATE TO COMPARE: THE EXCELLENCE OF THE ALLIANCE FRANÇAISE IS NOT MORE EXPENSIVE
All our lessons are for a duration of 60 minutes
Language schools usually offer 45 minute lessons.
If you pay 12€ for a 60 minute lesson, that means the price for 45 minutes is 9€ (-25%). Use our price converter:
Price for a
45min lesson
(other schools)
=
Price if lessons
were 60 minutes long (Alliance Française)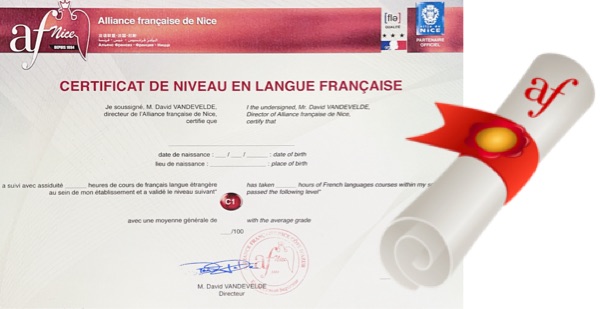 An official certificate is awarded upon course completion.
Internationally recognised, this document specifies the nature, level and duration of your course.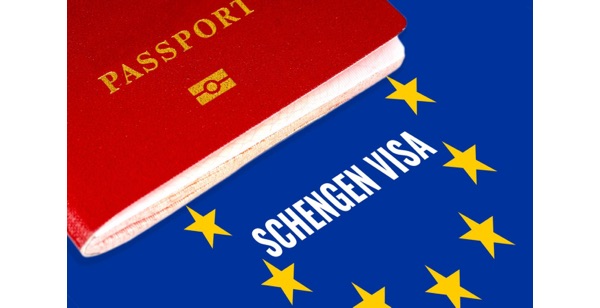 For your visa application,
il sera nécessaire de payer à l'avance au moins huit semaines de cours en Super intensif ou Intensif
In the event of a visa refusal, you are fully refunded, minus the 50€ registration fee.
Free registration fees if you have already studied within any Alliance Française
Votre taux de réduction est cumulable à vie
You have already paid 'x' weeks of classes → x% reduction for any re-registration
Refugees, stateless persons or job seekers enjoy a discount.
Virtually free courses for Companions selected by Emmaüs.