Teaching Quality
If you are to remember but one thing about our Alliance Française, we hope that it will be the high quality and efficiency of our teaching. We strive to be the best in our field.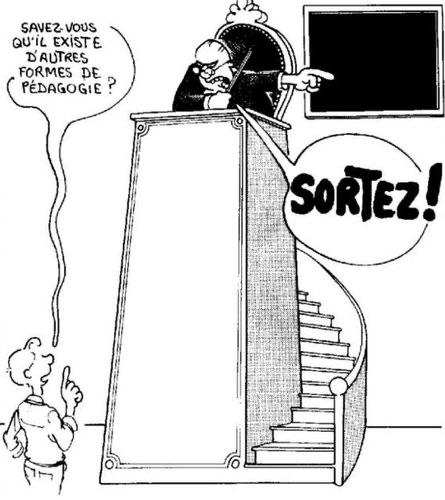 Highly qualified teachers
All our teachers are native speakers of the language they teach + hold a Master's degree in teaching
+95%
Hold at least a master's degree
+95%
Bilingual (and 50% trilingual)
+80%
Accredited TCF / DELF / DALF examiners
+95%
More than 5 years of teaching experience
They wrote your textbook!

Anaïs DOREY-MATER and Émilie PARDO, having each over 10 years teaching experience at our Alliance Française de Nice, are co-authors of the Cosmopolite textbook (Hachette edition), used worldwide by tens of thousands of students.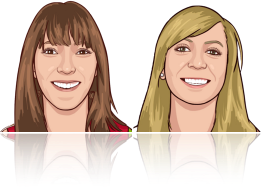 They train other teachers!
+40% of our teachers also teach as part of the university's FLE Master's degree and/or in our Teacher Training Programme.
- Jérémy JOLIVALT dispenses the Cultures and Intercultural Approches (L3), the Methods Analysis (M1) and the French on Specific Objectives courses (M2).
- Sten ROI is a chair member of the Council of the Language Sciences / French as a Foreign Language Departments / Master 1 Internships Supervisor Lecturer, Master 1 : Grammar didactics and Introduction to Research and Career building. Lecturer, 3rd year of Licence / University Diploma (DU) French as Foreign Language (FLE) : Grammar didactics and Phonetic Correction Techniques applied to FLE.
- Christelle BOCCHIARDO instructs the course in Written Didactics (M1) and ICT Tools and Distance Learning (M2).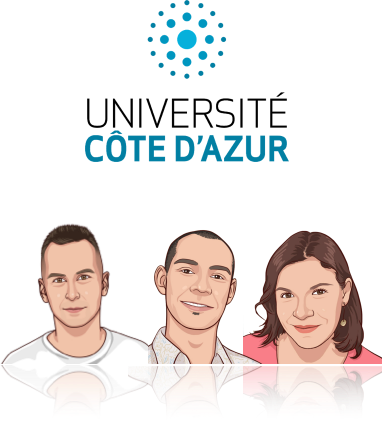 Study in small groups
Over the past four years, an average of 6 to 7 students per class! *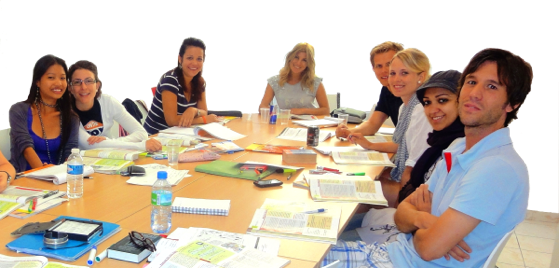 HOURS OF CLASSES

STUDENTS/CLASS AVERAGE

TOTAL HOURS

TOTAL STUDENTS

2022

17094

152137

8,9

2021

11536

81909

7,1

2020

70457

14484

4,9

2019

135970

20240

6,7

2018

143476

19660

7,3

2017

89320

13931

6,4
*These are yearly averages. We may occasionally have up to 18 students per class.
Cutting edge technology
Your classrooms are equipped with computer and digital display devices (iMac, Samsung Frame) and/or a Samsung Flip IWB.
iPads are also available for teachers for the smooth running of interactive activities and digital class projects. Your Alliance also benefits from its own fibre optic and 4G network allowing very high speed internet connection (50-200 Mbps).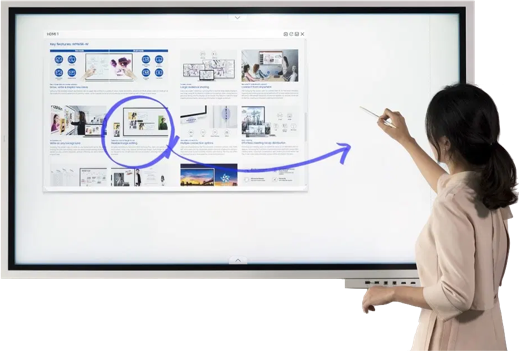 We want to hear from you
Once a month, each student fills in a satisfaction survey (anonymously) of approximately 30 questions.
Whether it concerns your teacher, the premises, our friendliness or professionalism… Your opinion (and your criticism) is solicited regarding a vast range of subjects. This feedback is key in allowing us to manage and maintain the quality of our Alliance.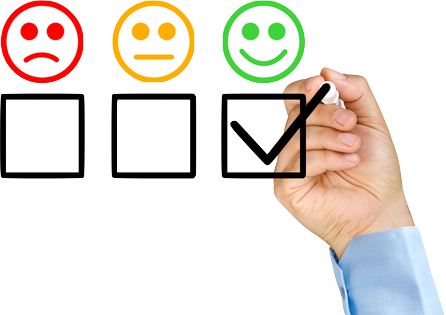 A recognised quality
FLE Quality label with the maximum score in each category.
Since 2013, we have systematically obtained the maximum score (3 stars) in each of the five criterias evaluated. Our students' satisfaction rate is close to 100% via public reviews on Google or Facebook.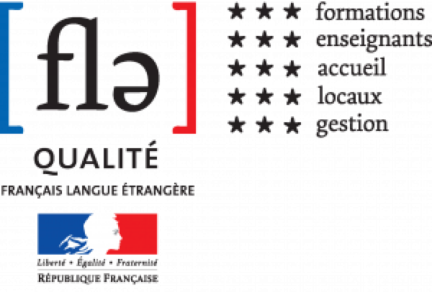 Learn French at the Alliance Française de Nice
Classes adapted to all student profiles
The Alliance Française de Nice proposes a variety of French courses, general French, professional French, specialised workshops, examination preparation as well as personalised packages for all levels, all year round.
The course rhythm and hours vary and are adaptable to your availability:
Super intensive (26h per week)
Intensive (20h per week)
Standard (12.5h per week)
Evening classes (4h per week)
Workshops (2h - 4h per week)
Contents aligned with CECRL recommendations
All our course contents correspond to the various levels of the Common European Framework of Reference for Languages (CECRL) and we actively take into account its updates and the addition of new criteria, allowing you to acquire an internationally recognised learning level.
You will be placed in a class that corresponds to your level of French after doing a placement test and an individual interview aimed at determining your needs in order to learn French.
You are able to join all morning classes every Monday of the year, with the exception of complete beginners who are welcomed on the first Monday of each session (link to the session calendar) in order to guarantee an optimal teaching quality.
As for the evening classes and the various workshops, they are flexible and designed to allow registration at any time, throughout the year.
Nice is an attractive destination for so many students thanks to you. Our city takes great pride in this fact. I would like to reaffirm my greatest admiration.
Christian ESTROSI
Mayor of Nice - Minister
Honorary President of our Alliance Française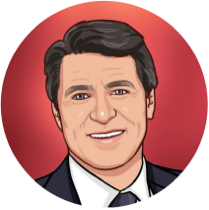 Our methodology
As part of our general, intensive and super intensive French courses, we use the Cosmopolite method of the Hachette FLE editions. This method creates lessons that allow real contact with the French language and culture. The activities, authentic support and communication situations offered actively involve you in your learning process and invite you to think about the functioning and uses of the language.
Additionally, our teaching team makes a point of using all the educational and digital resources at their disposal to ensure dynamic classes as well as offering you a wide variety of authentic multimedia supports: film extracts, newspaper articles and cartoons, French songs, literature extracts, television documentaries, radio extracts...
Interactive activities, active participation in collaborative class projects and the promotion of interculturality are all aspects that will facilitate your social and professional integration into a French-speaking environment.
And because we are aware that each student is unique, our highly qualified teachers take your specific profile into account and adopt a different approach depending on your current level and your pace of progress. The alternation between group work and individual support will aptly meet your expectations and your needs: grammatical and lexical reinforcement, focus on a particular skill, strategy development, examination preparation etc. Making you autonomous is our top priority!
Regular evaluations
In order to identify your strengths and to help you overcome your difficulties throughout your learning process, evaluations will be done on a regular basis:
Grammar, conjugation and vocabulary quizzes related to the program;
Skills tests (oral and written comprehension and expression) at the end of each level.